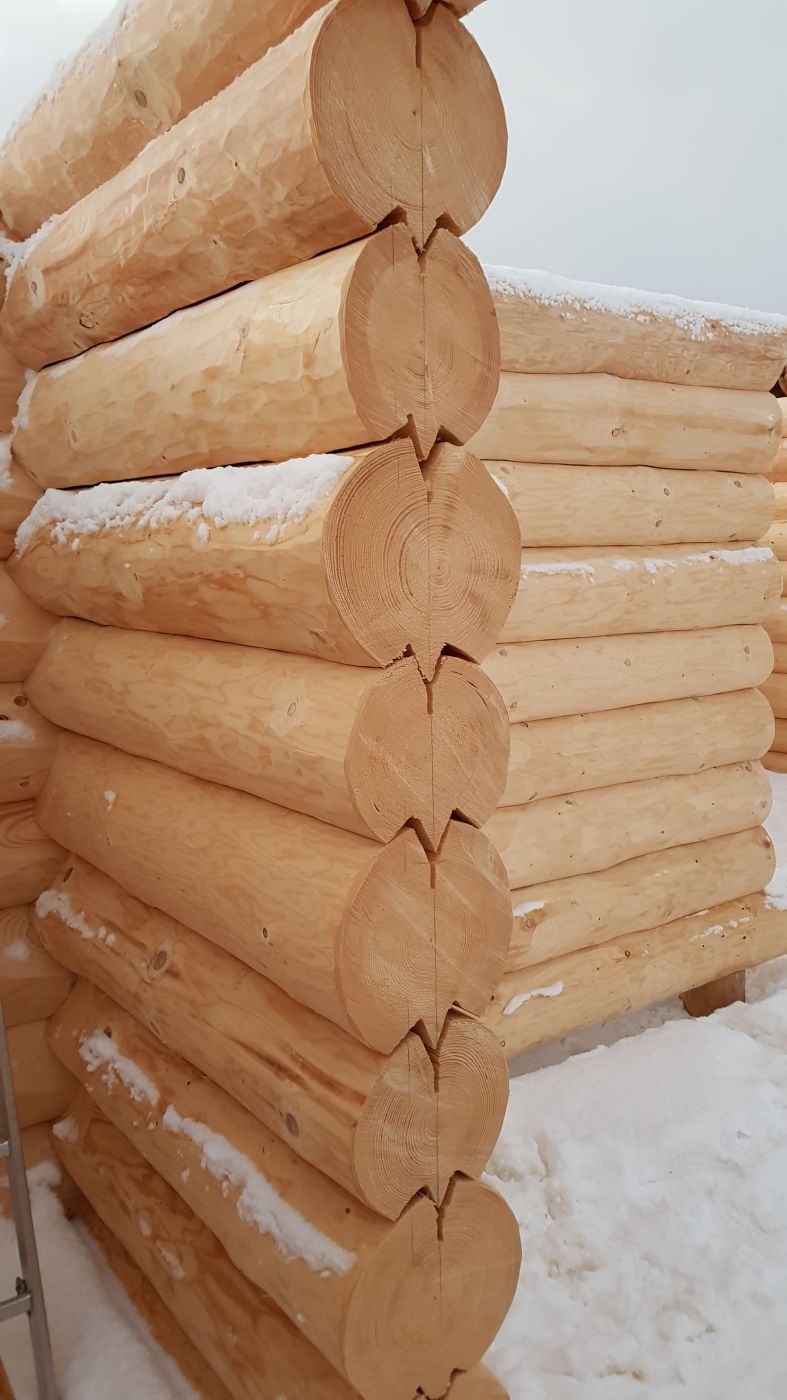 In the construction of the "peace of mind" we tried to make a large ecological contribution.
The logs are handcrafted and individually adapted. This takes place in the open air in wind and weather, even at low temperatures down to -20 degrees. The seam between the trunks is insulated with sheep's wool and thus securely seals round timber joints. The discreet white glaze in the interior was achieved by a glaze with vegetable oils.
The same applies to the undetectable UV-protection glaze in outdoor areas.
The heat generation for heating and hot water preparation takes place via geothermal energy with two deep boreholes. The heat pump itself was developed and produced in Matrei. The current for the heat pump consists to 100% of alternative energy sources. In addition to the heating of the house, a fireplace is available (from spring 2019).The wood for this comes from the Virgental.
Our electric filling station, with its own electricity meter, rounds off the ecological picture. Due to the geographical location of the chalet, the solar energy could unfortunately not be brought in economically.
Enjoy your holiday with a clear conscience.